Ingel's Beliefs
Whenever Ingel teaches, he believes students should be learning in the most efficient manner possible.
The way he does it is to impart learning techniques that are simple to remember, and easy to apply.
He is the only supertutor to integrate lessons from all 3 subjects and show how they are being applied in real-life situations. Want to get taught?
About Ingel
Ingel has been teaching for over 10 years in Mathematics, Physics and Chemistry. He holds a First Class Honours Degree in Engineering from the National University of Singapore and has been consistently on Dean's List. He had also done various stints at California Institute of Technology (USA), Tsinghua University (China) and Osaka University (Japan). In his Junior College days, he was ranked among the top 1% of his cohort and attained full distinctions for then Further Mathematics, Mathematics, Physics and Chemistry. Ingel represented his JC in the Chemistry Olympiad Competition. Unlike his peers, he has attained all these without receiving tuition at all.
Students
Ingel has taught hundreds of students to date. Following list shows some of the schools Ingel's students were from:
Junior Colleges
Anglo-Chinese Junior College
Hwa Chong Institution
Innova Junior College
Meridian Junior College
Nanyang Junior College
National Junior College
St. Andrew's Junior College
Tampines Junior College
Temasek Junior College
Victoria Junior College
Secondary Schools
Anglican High School
Bedok South Secondary School
Bedok View Secondary School
Changkat Changi Secondary School
Crescent Girls'School
Dunman High School
Dunman Secondary School
Ngee Ann Secondary School
Hai Sing Catholic School
St. Anthony's Canossian School
St. Hilda's Secondary School
Victoria School
Results
Top in cohort JC1 H2 Chemistry Prelims and JC2 March Block Exam: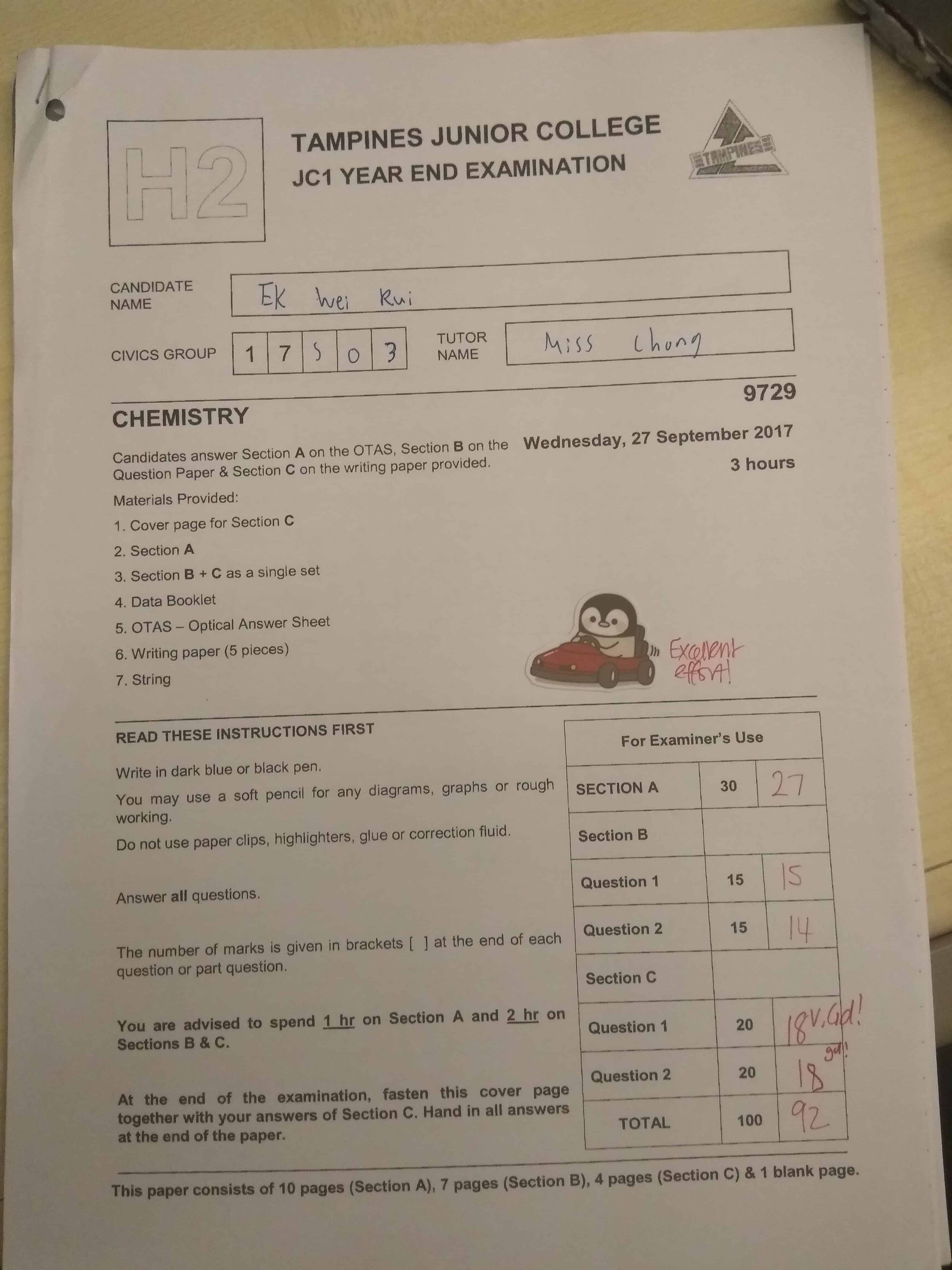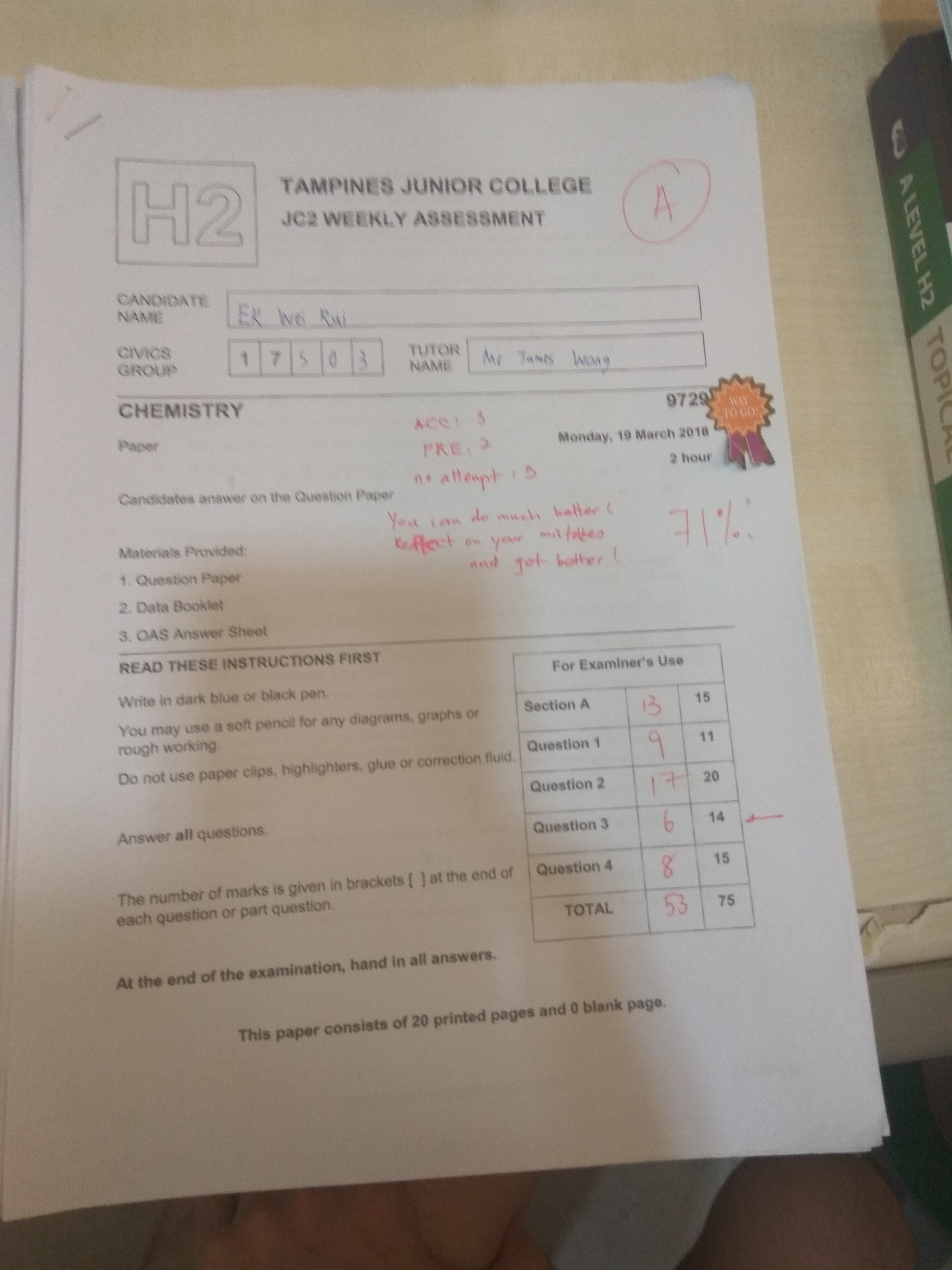 Cohort Percentile (higher is better)