Assignment Help
Whether you are taking full-time or part-time degree, if you need some guidance in handling the tutorials, projects or assignments in the following courses, Ingel is here to provide guided university assignment help.
Call  or WhatsApp Ingel at 96726733 now to avoid disappointment!
*Materials to be referenced from students' notes.
**Topics will vary from one degree course to another.
Whether you are taking full-time or part-time degree, if you need some help in handling the tutorials, projects or assignments in the following courses, Ingel is here.
Struggling with an assignment and need some help?
Ingel can help to provide guidance and coaching to resolve your frustrations by providing assignment help online.
The rates are not cheap, but at least you are dealing with a tutor who is based in Singapore and familiar with the syllabus, not someone who is located overseas (India, Pakistan, the Philippines etc.) and is faking to be one by registering a .sg domain (xxx.com.sg) or +65 number.
Or, imagine the horror of knowing that your assignment is being fronted by a popular Singaporean company but outsourced to be taught by someone who hasn't got an idea of the local educational system.
If he can help, he will let you know.
If he can't, he will inform you as well. Fair enough?
NUS 1st Class Hons cert available on request for verification
https://ingelsoong.com/portfolio/about-ingel/ingel-soong-nus-cert/
Check my profile here
https://ingelsoong.com/about-ingel
Book Authorship with Marshall Cavendish
Post-Grad Credentials
Awarded Harvard Certificate for Teaching and Learning Strategies for Higher Education.
Awarded Massachusetts Institute of Technology Statistics and Data Science Program.
Awarded AI for Industry – Practical Foundations in AI with Python (Intel, Microsoft)
University Credentials
FIRST CLASS HONOURS (NUS)
Only undergraduate to be invited to taught in NUS for Statistical Physics and Thermodynamics.
First Class Honours Degree in the elite Engineering Science Programme from the National University of Singapore.
Consistently on Dean's List every year (only 3 out of 30+ students awarded A for each module)
Awarded numerous scholarships at California Institute of Technology (Caltech, #2 in the World, only Engineering student in NUS selected), Tsinghua University (#1 in China) and Osaka University (#2 in Japan).
As an undergraduate, contributed to the publishing of a paper: "Development of Visible-Light Active Photocatalyst for Hydrogen Production and Environmental Application"Completed NUS Undergraduate Opportunities Research Programme (UROP) in just his first year of college
Junior College
Top 1% in JC cohort
AAAA/A for A Levels
Full A for Further Mathematics, Mathematics, Physics and Chemistry
Represented JC in the Chemistry Olympiad Competition.
He Who Excel In Multiple Subjects, Don't Specialise
For example, I don't just get A for Economics (while flopping the rest) and claim I specialise in Econs. I cover Engineering, Marketing, Accountancy, Finance, Programming, Mathematics, Supply Chain Management, Operations Management, Web design, Chemistry, Physics, Geography and many more.
I'm a polymath, one-man show and I don't pretend to have a team (how can you ensure everyone on the team is a first class degree holder?) If they claim they are from Oxford, Cambridge and Ivy league, ask them for proof.
My Dean's List results can be verified independently and searchable on NUS website, can others do so? Request for a phone call and gauge my conceptual knowledge and English.
At least you are dealing with me directly who is based in Singapore and familiar with the syllabus, not someone located overseas and is faking to be one by adopting a local name and spoof number +65. Or hide their identities behind some dodgy female profile photos.
Rates
The rates are NOT cheap, depending on the technicalities, such as Autodesk 3D modelling, Matlab simulation, Ansys fluid dynamics, SPSS, Palisade, Comsol, Flexsim, JMP, Azure, machine learning, AI, data science guidance. These are highly technical and specialised skills very few possess + I would have to acuqire the licensing.
In most cases, any shortfall from full marks will be rebated, so that my incentives are aligned exactly with yours. Higher score, higher rate, but most of the time it falls under 1000.
Reviews
Reviews available upon request. I don't possess 1000+ fake 5* reviews and actively solicit reviews. What's the point of creating multiple accounts or listings and write reviews for one another and then replying to thank for the favorable reviews in a charade. Worse, some listings are created for the sole purpose to smear and discredit others. I expect a handful of students to be dissatisfied and that's just the law of large numbers. If you are good, you are.
Check my students' Dean List results here:
I don't need multiple listings and I work with students on a one-off basis. I seek repeating students who are satisfied and work with me on a long term basis. If I can help you, I'll let you know. If I can't, I will inform you too, fair?
Here are some common problems students are seeking guidance help with:
Python for Data Analytics
Managing Operations
Financial Accounting
Principles of Marketing
Corporate Finance
Accounting
Coding
Python
Java
Matlab
Business Statistics
SPSS
Jamovi
Finance
Marketing
Management
Macro and Micro Economics
Engineering
Computer science
Nursing
Students from:
National University of Singapore (NUS)
Nanyang Technological University (NTU)
Singapore Institute of Management (SIM
Singapore University of Social Sciences (SUSS)
Singapore Institute of Technology (SIT)
Singapore Management University (SMU)
University of London (UOL)
Northumbria University Newcastle
Murdoch University
University College Dublin
University of Essex
University of Portsmouth
University of South Australia
Royal Holloway University of London
RMIT University
*Assignment help for free may be possible for some cases.
Here are some common problems students are seeking help with:
Some Modules Coached
AB1202 Statistics & Analysis
AB1501 Marketing
AB1601 Organizational Behaviour and Design
AC2301 Principles of Taxation
ANL 501 Data Visualisation and Storytelling
ANL 505 Hyperautomation
ANL 588 Applied Project
ANL503 Data Wrangling
ANL552 Data Analytics for Managers
BF2207 International Finance
EAS 201 Aerospace Propulsion
ENG101 SUSS Analog Electronics Design
FIN 547 Blockchain Technologies: Applications and Challenges
FIN 553 Blockchain Security and Privacy
FIN 557 Fintech Innovation Ecosystem
FIN205 Data Technologies for Financial Modelling
FIN301 Financial Instruments, Institutions and Markets
FIN303 Financial Management
FIN311 Mathematics and Programming for Finance
FIN353 Portfolio Management
FIN355 Equity Securities
FIN358 Fixed Income and Derivative Securities
FIN365 Financial Statement Analysis
FIN375 Risk Management and Insurance Planning
FIN377 Financial Plan Construction
FIN383 Financial Technologies and Innovations
FIN385 Blockchain Technology and Smart Contract for Finance
FIN498 Financial Management in the Digital Economy
FIN523 Wealth Management and Investment Products
FIN525 Machine Learning, Deep Learning, and Applications in Finance
FIN529 Computer Network and Network Security
FIN541 Asset Allocation and Wealth Management
FIN551 Python Programming
FMT311 Green Building Assessment
GSP210 Web Analytics Assignment
HE9091 Principles of Economics
LOG202 Managing Operations
PSB210EN Mechanical Engineering
UTM521 Sustainable Development and Transport Planning
Our Students Are From The Following Universities
National University of Singapore
National Technological University of Singapore
Singapore Management University
Singapore University of Social Sciences
Management Development Institute of Singapore
Kaplan
PSB
Birmingham City University
Monash University
Northumbria University Newcastle
Murdoch University
University College Dublin
University of Essex
University of Portsmouth
University of South Australia
Royal Holloway University of London
RMIT University
Cite Promo Code: ASSGN2022 for 10% discount
Private Tuition Rates and Schedule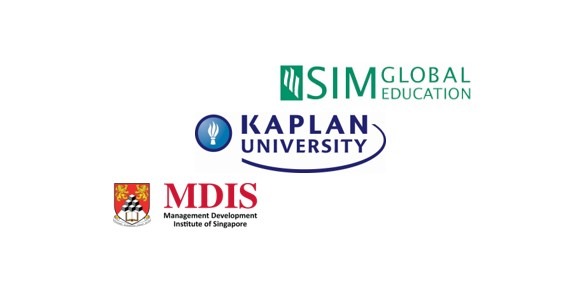 Uni Degree
1200/mth
1120/mth (online)
Degree Courses
Accountancy
Decision Analytics using Spreadsheets
Programming for Business Analytics
Managerial Economics: Exposure
Global Economy
Accounting for Decision Makers
Legal Environment of Business
Principles of Marketing
Organisational Behaviour
Finance
Operations and Technology Management
Business Communication for Leaders (ACC)
Business
Decision Analytics using Spreadsheets
Programming for Business Analytics
Managerial Economics: Exposure
Global Economy
Accounting for Decision Makers
Legal Environment of Business
Principles of Marketing
Organisational Behaviour
Finance
Operations and Technology Management
Leadership and Decision Making under Uncertainty
Strategic Management
Business Communication for Leaders (BBA)
Engineering
Mathematics
Engineering Calculus
Differential Equations for Engineering
Linear Algebra with Differential Equations
Linear Algebra for Engineering
Critical Thinking and Writing
Engineering Professionalism
Design and Make
Systems Thinking and Dynamics
Introduction to Machine Learning
Materials Engineering Principles and Practice
Programming Methodology using Python
Strength of Materials
Mechanics of Machines
Engineering Thermodynamics
Fluid Mechanics
Feedback Control Systems
Principles of Mechanical Engineering Materials
Sustainable Energy Conversion
Thermal Environmental Engineering
Applied Heat Transfer
Energy and Thermal Systems
Science
Fundamental Concepts of Mathematics
Linear Algebra
Calculus
Multivariable Calculus
Problem Solving and Computation
Programming Methodology
MATLAB Programming for Mathematics
Linear Algebra
Mathematical Analysis
Numerical Analysis
Probability
Mathematical Statistics
Assignment Help
Accounting assignment help
Coding assignment help (Python numpy, scikit, Java, JavaScript, HTML/CSS)
Java assignment help
Matlab assignment help
Statistics assignment help
SPSS assignment help
Finance assignment help
Marketing assignment help
Management assignment help
Economics assignment help
Engineering assignment help
Computer science assignment help
Nursing assignment help
Contact
WhatsApp/Telegram: +65 96726733 for immediate response,
or fill in the form below:
*required field