Private Degree Tuition
Whether you are taking full-time or part-time degree, if you need some guidance in handling in the following courses, Ingel is here to help.
Call  or WhatsApp Ingel at 96726733 now to avoid disappointment!
*Materials to be referenced from students' notes.
**Topics will vary from one private degree course to another.
Group Tuition Rates and Schedule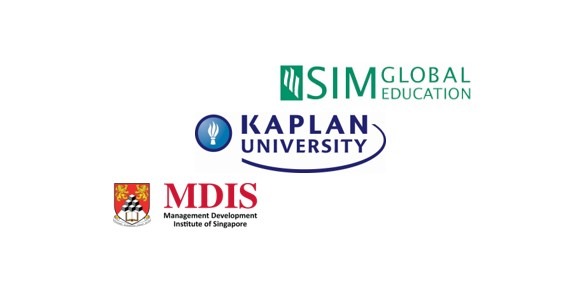 Private Degree
400/mth
2hr x 4 lessons
Private Tuition Rates and Schedule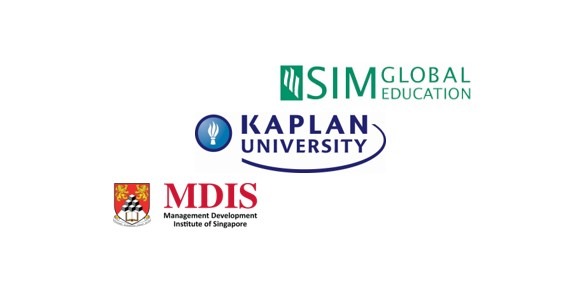 Private Degree
1120/mth
960/mth (online)
2hr x 4 lessons
Degree Courses
Accountancy & Finance
Financial Reporting and Analysis
Management Accounting
Corporate Finance
Portfolio Analysis
Financial Modelling
Introduction to Banking
Current Issues in Financial Reporting
Advanced Management Accounting
Auditing
Options and Futures
Accounting Project
International Finance
Risk Management and Financial Institutions
Pricing of Securities in Financial Markets
Finance Research Project
Financial Markets and Monetary Policy
Behavioural Finance
Risk Management and Financial Institutions
International Banking
Business Strategy
Cross Cultural Management
Digital Business
Economic Policy and the Global Environment
The Future of Organisations and Work
Human Resource Management
Marketing Management
Operations Management
Accounting Information for Managers
Banking and Finance
International Financial Management
Investment and Portfolio Management
Aviation
Aviation Marketing
Airport Management
Human Factors
Project Management: Principles and Strategies
Airline Finance
Aviation Economics
Aviation Law
Communications and Research Methods
Organisational Leadership
Risk and Safety Management Systems
Aviation Project
Aviation Strategic Management
Business & Management
Business Strategy
Cross Cultural Management
Digital Business
Economic Policy and the Global Environment
The Future of Organisations and Work
Human Resource Management
Marketing Management
Operations Management
Entrepreneurship and Innovation
Global Business
Leadership and Change Management
Organisational Knowledge, Creativity and Innovation
Business Analytics
Data Analysis for Decision Makers
Digital Business Infrastructure and Applications
Digital Business and Social Media Strategy
Employability and Career Planning
Applied Logistics and Supply Chain Management
Business Professional Practice
Transport and Inventory Management
Critical Organizational Analysis
Sustainable Strategies
Strategic Supply Chain Management
Supply Networks
Dissertation
Economics & Finance
Introduction to Management
Accounting in Organisations and Society
Prices and Markets
Marketing Principles
Business Statistics
Macroeconomics
Business Information Systems
Commercial Law
Financial Markets
Business Finance
Quantitative Analysis
Investment
Basic Econometrics
Price Theory
Law of Investments and Financial Markets
Risk Management
International Trade
International Monetary Economics
International Finance
Hospitality & Tourism Management
Continual Professional Development
Delivering Hotel Operations
Delivering the Customer Experience
Hotel Operations
Industry Context
The Customer Experience
Dissertation
Consultancy Project
Hotel Operations
Human Resource Management
Industry Context
The Customer Experience
Information Technology
Data Structures and Algorithms
Advanced Programming Concepts
Getting Usability into Development Environments
Introduction to Software Engineering
Web-Script Programming
Discrete Mathematics and Functional Programming
Reliable and Secure Systems
Advanced Software Engineering
Data Warehousing and Mining
Distributed Systems and Parallel Programming
Final Year Engineering Project
Business Strategy
Cross Cultural Management
Digital Business
Economic Policy and the Global Environment
The Future of Organisations and Work
Human Resource Management
Marketing Management
Operations Management
Business Analytics
Data Analysis for Decision Makers
Digital Business Infrastructure and Applications
Digital Business and Social Media Strategy
Databases
Systems Analysis and Design
Computer Security
Cyber Forensics and Information Technology
Security Architectures and System Administration
Information Security Policy and Governance
IT Professional Practice Project
International Trade
Introduction to Macroeconomics
Introduction to Microeconomics
World Regions & Issues
Global Economic Geographies
Maps: Earth and Above
Univariate Statistics in Geography
Dynamics of International Business
International Trade
International Business Cultures
Industrial/ Business Geography
Geography of Development
Introduction to Statistics for Analytics
Logistics & Supply Chain Management
Introduction to Management
Accounting in Organisations and Society
Prices and Markets
Marketing Principles
Business Statistics
Macroeconomics
Business Information System
Commercial Law
Introduction to Logistics and Supply Chain Management
Transportation and Freight Logistics
Procurement Management and Global Sourcing
Warehouse and Distribution Channels
Operations Management
Business IT and Supply Chain
Supply Chain Analysis and Design
Supply Chain Management Strategy
Marketing
Fundamentals of Business & Management
Fundamentals of Marketing
Leisure Management and Consumption
Retail Studies
Sports Studies – Issues and Concepts
Sustainable Marketing
Applied Digital Media: From Theory to Practice
Delivering Value in the Digital Age
Digital and Experiential Marketing
Digital Creativity
Dissertation
Effective Communication and External Relations for Managers
Marketing Analytics and Brand Creation
Multi-Channel Retail Marketing
Social Media Marketing: Context and Strategies
Understanding Consumers
Mechanical Engineering
Engineering Dynamics
Mechanics of Fluids and Solids
Solid Mechanics
Mechanical Vibrations
Heat Transfer
Renewable Energy Systems
Mechanics of Machines
Automatic Control
Finite Element Analysis
Management of Mechanical Design and Research
Mechanical Design
Thermal-Fluid System Design
Engineering Capstone Project
Research Methods for Engineers
Applied Heat and Mass Transfer
Computational Engineering
Professional Engineering Experience
Contact
WhatsApp/Telegram: +65 96726733 for immediate response,
or fill in the form below:
*required field