COMPARE QUALITY, NOT PRICE
Hundreds of parents have selected Ingel for their child's tuition NOT because he offers low rates (they aren't).
Find out why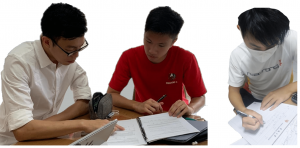 TAILOR-MADE TUTORING
You Deserve Customised Tutoring, Not Mass-Market.
Unlike tutors who teach a whopping large number of students in a mass-market fashion, Ingel prefers a boutique-style of tutoring with small class sizes. Whether it is H2 Chemistry tuition, H2 Math tuition or H2 Physics tuition, this allows relationship built on trust and students are not hesitant to ask questions in class. In a small class setting, tutors follow the learning pace of the student, not the other way around. Just ask the numerous ex-students who crossed over from the hustle and bustle of mass-market tuition classes to join Ingel's lessons. Have they ever requested the tutor to "go back one slide"? Why attend a mass lecture during school hours only to join another after school hours?
Ingel knows the strengths and weaknesses (and CCAs) of each and every student. He provides regular updates and devise studying strategies with parents. In certain cases, he will not hesitate to discipline the students for their sake (with the blessing of parents).
It's for quality control why In-N-Out Burgers will never franchise their restaurants. It's for the same reason why Ingel is willing to conduct lessons past midnight for his students. If you are looking for mass-produced "burgers" with sleek marketing videos, go for McDonald's. But understand for yourself why so many students rejected McDonald's and opt to become In-N-Out fans.
Featured on the national papers? Years ago Ingel was approached by a particularly famous newspaper outlet for an interview offer. The reason? The publication ask for an advertisement fee of S$5,000 and is not aligned with Ingel's values.
LEARN ALL 3 SUBJECTS AT THE SAME TIME
Tutors Who Excel In All Subjects, Don't Specialise.
Ingel also doesn't believe in specialisation – he can express mathematical equivalent equations in mechanical, chemical and electrical terms. He is the only supertutor to integrate lessons from all 3 subjects and show how they are being applied in real-life situations.
Charlie Munger of Berkshire Hathaway answers it all.
What are the models? Well, the first rule is that you've got to have multiple models because if you have one or two that you're using, the nature of human psychology is such that you'll torture reality so that it fits your models, or at least you'll think it does.

It's like the old saying, "To the man with only a hammer, every problem looks like a nail." And of course, that's the way the chiropractor goes about practicing medicine. But that's an utterly disastrous way to think and an ideally harmful way to operate in the world. So you've got to have multiple models.
Why settle to learn Chemistry only if you can learn Chemistry, Mathematics and Physics?
Tutors Who Wants to Help Students Achieve Distinctions Should Succeed Under the Baptism of Fire Themselves.
In the Officer Cadet School, instructors are all ranked Lieutenant and above and not sergeants in order to coach trainees who will be graduating to become junior officers. Why would you accept otherwise and allow tutors who they themselves have not achieved distinctions under the same rigorous educational system, yet they claim they can help your child do well? As a matter of fact, Ingel can't do English Literature and will never attempt to position himself as an expert to teach English Literature. In addition, having graduated with a First Class Honours degree, he doesn't believe in collecting more academic certificates such as MScs, PhDs (which can be done relatively easy) to further justify his credibility and become even more specialised in one field. Instead, he choose to broaden his breadth knowledge.
Ingel Will Do His Best to Help Every Student.
But he can't claim more than 80% of his students score "A"s. Some students are simply too distracted to focus on their studies, and Ingel only sees them once or twice in a week. What he can assure is that most students should see 2 to 4 grades improvement, depending on when tuition classes started. Add up all the classes sizes conducted by tutors making such claims to win customers at all costs and you will know the maths simply don't add up. That's not impressive results they are delivering, that's irresponsible marketing.
Ingel is Self-Taught. So Can You.
Not all distinctions are achieved equally. Hailing from a less-privileged background meant Ingel never had the opportunity to have tuition throughout his academic life and has to derive the best efficient studying system by himself. He now imparts his learning system to his students where students learn how science works and are intertwined through First-Principle derivations. There are no flashy names or trademarks for his teaching methods. What students will get to learn from him is the purest form of studying. When Ingel teaches, he believes students should be learning in the most efficient manner possible. The way he does it is to impart learning techniques that are simple to remember, and easy to apply. Ingel teaches in the way he would want his children to be taught. Eventually, students should be able to self-study without him. That is Ingel's badge of pride. You can also be sure that the fees paid will not be used to maintain a fleet of flashy sport cars.If these values are aligned with yours, Ingel will be happy to get in touch with you.
About Ingel
EXPECT THE BEST, NOTHING LESSER
Ingel is an expert in tutoring and he has been teaching for over 14 years in Mathematics, Physics and Chemistry. He is assisted by his trusty aides Kobe and Truffles. Find Ingel on Google.
Post-Grad
Awarded Harvard Certificate for Teaching and Learning Strategies for Higher Education.
Awarded Massachusetts Institute of Technology Statistics and Data Science Program.
Awarded AI for Industry – Practical Foundations in AI with Python (Intel, Microsoft)
FIRST CLASS HONOURS
University
Only undergraduate to be invited to taught in NUS for Statistical Physics and Thermodynamics.
First Class Honours Degree in the elite Engineering Science Programme from the National University of Singapore.
Consistently on Dean's List every year (only 3 out of 30+ students awarded A for each module)
Awarded numerous scholarships at California Institute of Technology (Caltech, #2 in the World, only Engineering student in NUS selected), Tsinghua University (#1 in China) and Osaka University (#2 in Japan).
As an undergraduate, contributed to the publishing of a paper: "Development of Visible-Light Active Photocatalyst for Hydrogen Production and Environmental Application"
Completed NUS Undergraduate Opportunities Research Programme (UROP) in just his first year of college.
TOP 1% IN COHORT
Junior College
Top 1% in JC cohort
Full A for Further Mathematics, Mathematics, Physics and Chemistry
Represented JC in the Chemistry Olympiad Competition.
Secondary School
7 Distinctions for O Level
Teaching Assistants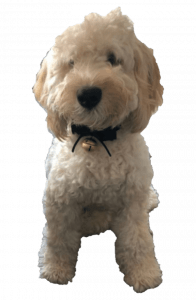 Kobe is a 2 years old cockapoo who absolutely loves hoomans. He is currently undergoing training apprenticeship and is the in-house tutor assistant. When he is not lying around and slacking, he is always looking to treat himself to the bags of unsuspecting students. Give him a snack and he'll do anything to impress you. Kobe can be found on Instagram: @kobe_and_truffles
Truffles is a 3 years old Holland Lop and is Kobe's elder sister. Also a tutor assistant herself, whenever she is off-duties she will be enjoying her sweet, freshly cut hay. When she is overjoyed for no apparent reasons, you can find her dashing around the house doing binkies. She has a super soft coat of fur that is a delight to pet.
As Featured On
Students
Ingel has taught hundreds of students to date. The following list shows some of the schools Ingel's students were from:
Junior Colleges
Polytechnics
Secondary Schools
6 BOOKS PUBLISHED
Books Published
Ingel has published a number of children books, sold in online bookstores such as Taobao, dangdang.com and also available in National Library Board. Read more on Baidu here.